Basket type Strainer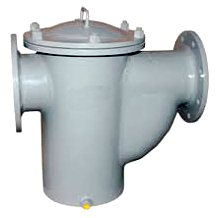 We are the manufacturer & suppliers of Basket Type Strainers are precision designed to meet the specific requirements of removing foreign particles in the flowing applications or services. Basket strainers flawless functionality standards also help in increasing the overall service life of the pumps, valves and other flow control equipment.

Features:
Strainers designed to provide effective removal of any type of foreign particles.
Strainers/filters are assembled with custom build micron meshes/screens to provide in them better functionality standards.
Strainers/filters are having more filter area for free flow having less pressure drops.
Catalogue
,
Dimension Table