Sluice Gate Thimble Mounted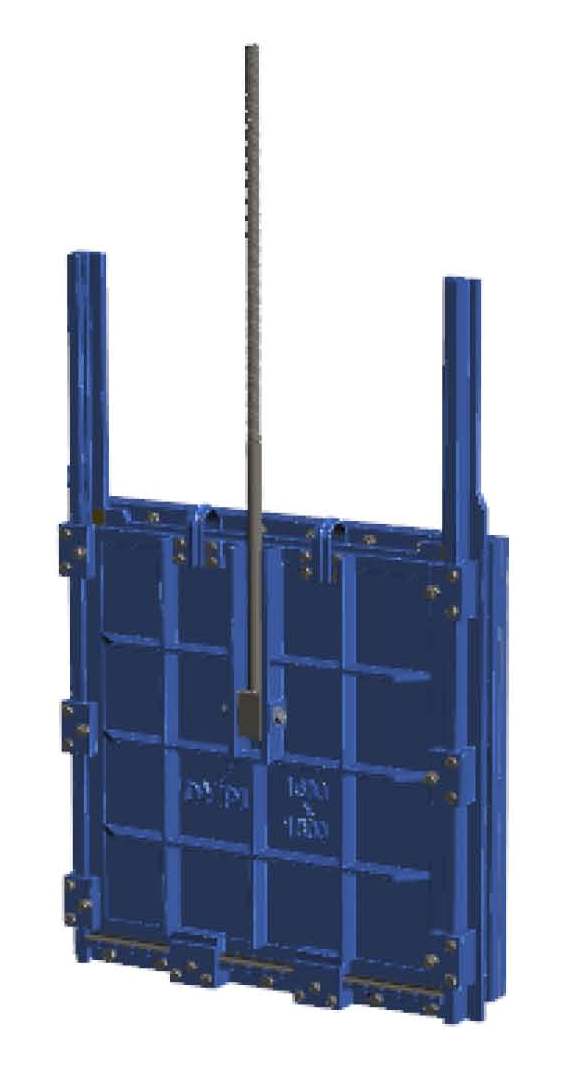 Specification
Wall Thimble mounting flange / flat back frame gates as per IS: 13349-1992 or AWWA C501-92.

Application
Gates ate mounted on the face of wall via wall thimble and are used to regulate flow in and out of conduit. Such gates can be manufactured for seating as well as unseating head applications upto 40 meters. Flange back frame gates can also be mounted on puddle pipe flange provided flange dimensions and hole drilling ate specifically provided to match pipe flange.

Materials of construction
Depending on application and requirement, we can select and specify the material of construction for various components. Generally available in Cast Iron/ Stainless Steel Construction & M.S. Fabricated.

Shop testing parameters
Hydrostatic body test at 1.5 times the maximum operating pressure for soundness of castings. Leakage test at operating pressure for gate leakage performance, Movement test for checking interference free movement of complete gate assembly. Seat clearance check for checking clearance between mating sealing faces.

Standard painting
Surface preparation : Blast clean or ground to near white metal finish. Primer : 2 coats of red oxide primer before and after shop testing. Finishing : 2 coats of synthetic enamel paint for gate assembly & headstock

Optional features
Electrically or Pneumatically operated lift mechanism with manual override facility. Flush bottom closure. Gate opening indicating arrangement.
Catalogue